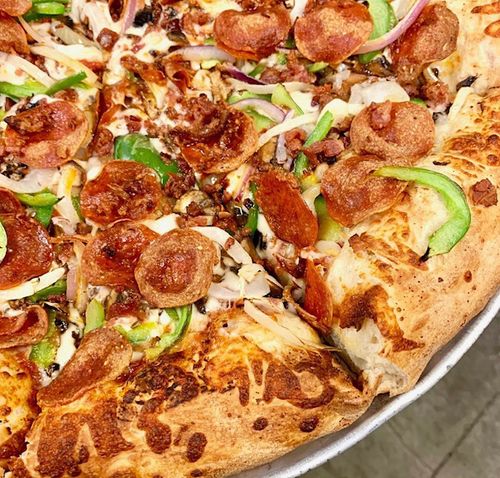 ABOUT OUR CALIFORNIA PIZZA PLACE
In 1991, Jeff and LeAnn Wills purchased Vincenzo's. At the time it was small location consisting of only five picnic tables on Bouquet Canyon Road. The Wills made it their goal to create a local pizza shop that conducted great business by providing delicious, affordable, and authentic Italian pizza and friendly, family style customer service. Their children, Mike and Aly, began helping with the pizzeria while still in their teenage years. Jeff and LeAnn taught their kids how to successfully operate Vincenzo's, the way that a local business should be run. Expanding twice within a few years of opening until there was no room to grow, their location moved across the street to the current location on Plum Canyon Road. Mike, their son, is now the General Manager. The Wills family are proud to be one of the few 100% family owned and operated restaurants in the Santa Clarita Valley.
WHAT SETS US ABOVE THE REST?
We are a pizzeria for the local people, and run by local people.
WE OFFER:
A great selection of the coldest beer in town
Friendly, helpful, and knowledgeable staff
SIX HD Flat Screens (subscription to the Dodgers)
Great specials and coupons for our email family
A unique special of the week (changes every Monday)
Wide delivery area
Team discounts
Stop in today to experience our authentic Italian pizza, exceptional service, and local atmosphere! Find out why Vincenzo's is the top rated local pizza place of Saugus, California.